China - New Realities
China's rise over the last 30 years has led to unprecedented economic, political and technological growth and development. In the process, it has transformed to be one of the world's fastest urbanizing nations. By 2025, China will have constructed the equivalent to 10 New York-sized cities. However, China's ambitions and focus has evolved to be a world leader in tackling global issues. This transition placed in motion enormous cultural shifts that have prompted an agenda to elevate both their national and cultural identity.
Now, China sets its sights on their next frontier: a focus on their communities, the future of their younger generations, and the culture they will come to define. New technologies also come into play that re-define how the country governs, how their citizens interact, and how cities are planned as a result. This brings rise to integration of technologies like artificial intelligence to more efficiently manage cities, improve buildings safety, and increase the quality of life for its people. These shifts will affect how people live, work and play and certainly all aspects of our built environment.
As China's influence grows, what happens inside of China becomes increasingly relevant to all cities around the world. Attendees will benefit from this intensive, three-day forum to meet and interact with notable people and other allied professionals engaged in this important discussion on the new reality in China.
Program Information
Pre Conference - Thursday November 14
Mandarin Oriental Hotel – Conference Center
2:00pm

3:00pm to 4:30pm

4:45pm to 5:45pm

AIA IR Chapters Collaboration Meeting
Riverfront Venue TBD
7:00pm to 7:30pm

7:30pm to 9:00pm

Opening Reception | Welcome Remarks, US Ambassador Sean Stein
Day 1 - Friday, November 15
Theme: Advances in Technology
Mandarin Oriental Hotel – Mandarin Ballroom II+III
8:00am

Registration Opens | Coffee + Breakfast

8:30am to 8:40am

Opening Remarks | Thierry Paret, FAIA, AIA IR President

8:40am to 8:55am

Remarks | Tom Vonier, FAIA UIA President

9:00am to 10:00am

Keynote: Modern Architecture with a Chinese Spirit
Speaker: Noted Regional Architect
10:00am to 10:15am

10:15am to 11:15am

Lecture: The Art of Technology
Speaker: Kris Yao, HFAIA | Artech, Taipei
11:15am to 12:15pm

Lecture: The Future of Designing for Chinese Cities
Speaker: Brian Lee, FAIA | SOM, Chicago
12:15pm to 1:30pm

Lunch at Mandarin Oriental

1:30pm to 1:45pm

Tours Depart from Hotel (bus to tour start point)

2:15pm to 5:45pm

Tours 1 – Puxi, heart of Shanghai – Tour Kerry Ctr, Natural History Museum

5:45pm to 6:15pm

6:15pm to 7:00pm

7:00pm to 7:30pm

Bus to Shaanxi Road or Xintiandi for dinner on own
Day 2 - Saturday November 16
Theme: Transforming the Global Society
Mandarin Oriental Hotel – Mandarin Ballroom II+III
8:00am

Registration Opens | Coffee + Breakfast

8:30am to 8:45am

Architects and Social Transformation: Bill Bates, FAIA (AIA President)

8:45am to 9:00am

Remarks on Global Practice: Robert Ivy, FAIA (AIA CEO)

9:00 am to 10:00am

Keynote: Globalism and Practice in China
10:00am to 10:15am

10:30am to 11:15am

Discussion: Practice – Managing a Global Practice in China
Speakers: Christine Bruckner, FAIA, (M Moser HK)
Xiaomei Lee, AIA (Gensler, Shanghai)
11:15am to 12:30pm

Chinese Architects – The New Generation

10 min Introduction by Architects Society of Shanghai China (ASSC)
Speakers – 15 Min each
1. Di Shaohua (Praxis D'architecture, BJ)
2. Han Wenqiang (Arch Studio, BJ)
3. Yu Ting (Wutopia, SH)
4. Jiang Ying (O Office, GZ)
12:30pm to 1:30pm

Lunch at Mandarin Oriental

1:30pm to 1:45pm

Tours Depart from Hotel (Walking tour of nearby area)

1:30pm to 5:30pm

Walking Tour – Lujiazui, Evolution of a Planned Global Financial District

Rotating groups stop at key buildings – tour of Shanghai Tower

5:30pm to 6:30pm

6:30pm to 8:00pm

AIA IR Design Awards | Venue to be Determined

8:00pm to 9:30pm

Gala Dinner | Venue to be Determined
Day 3, Sunday November 17
Theme: Reflections on the new Culture in China
Mandarin Oriental Hotel – Mandarin Ballroom II+III
8:00am to 8:30am

8:30 am to 9:30am

Keynote: Tangible Building – History in Contemporary China

9:30am to 10:30am

Panel Discussion: Education - Connecting China to the Future

10:30am to 10:45am

10:45am to 12:00pm

Chinese Architects learning from Abroad – The Haigui

12:00pm to 1:00pm

Lunch at Mandarin Oriental

1:15pm to 1:30pm

Tour Departs from Hotel (Bus to start point)

1:30pm to 4:00pm

Building Tours – West Bund Arts Center, Long Museum and Gas Tanks

4:00pm to 5:00pm

Building Tour – North Bund, White Magnolia Plaza (SOM)

5:00pm

Optional post-program – Drinks at W hotel overlooking river
Speakers
International Speakers
Founding Partner, Artech
NOTABLE BUILT WORKS
THSR Hsinchu Station
Lanyang Museum
Wuzhen Theaters
Water-Moon Monastery
Shih Chien University Gym & Library
China Steel Corporation headquarters
Kelti Center
Design Partner, SOM
NOTABLE BUILT WORKS
1.Tianjin CTF Finance Center (530m), Tianjin, 2019
2.Greenland Nanchang Tower
3.Beijing WTC
4.Shanghai Huawei Campus
5.Chris Hospital Joint & Spine Center, Cincinnati
6.Chicago Public Library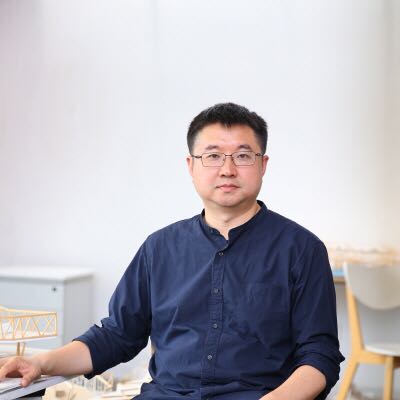 Founding Partner, Scenic Architecture (Shanghai)
NOTABLE BUILT WORKS
Huaxin Business Center, Xuhui, Shanghai
Deep Dive Rowing Club. Pudong Century Park, Shanghai
Dashawan Beach Facilities at Liandao Island
The Green Pine Garden, Shanghai
Zhujiajiao Museum of Fine Arts
Founding Partners, O Office Guangzhou
NOTABLE BUILT WORKS
Value Factory of 2013 Shenzhen
Beijing Huilongguan Youth Housing
Vanke Songshanhu Staff Housing
MJH Museum in iD Town in Shenzhen,
Lianzhou Museum of Photography
Tianhe Youth Commune
Biennales of Venice and Shenzhen
Youth Hotel of iD Town
Stone Art Gallery
Silo-top Studio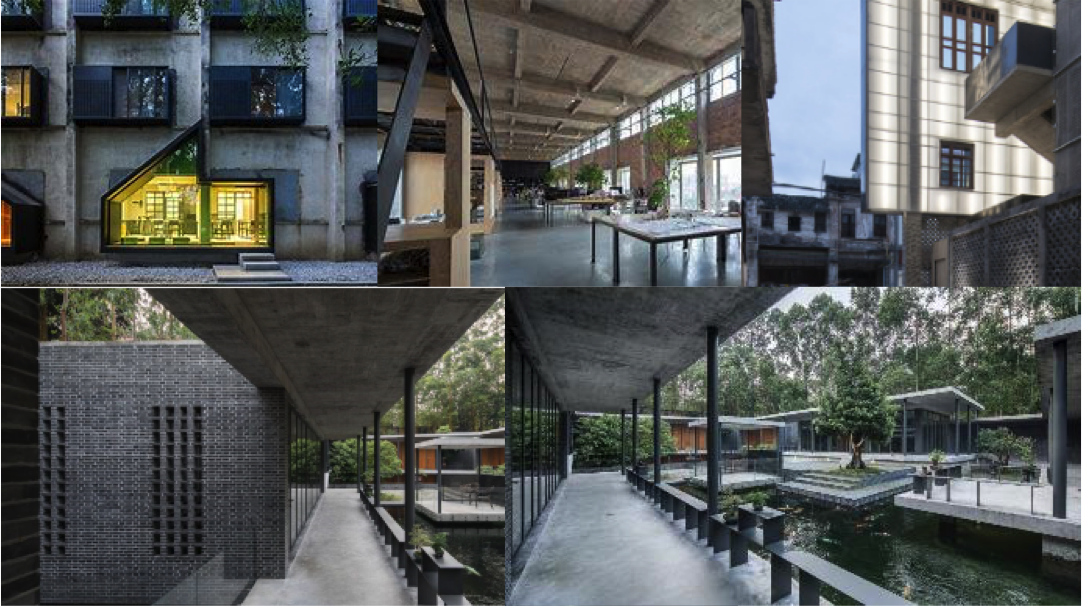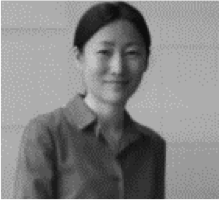 Co Founder, Praxis D'Architecture
NOTABLE BUILT WORKS
Dongrun Apartment Building
Lake Shore Artist Studio
Ying Gallery Renovation
Spring Art Museum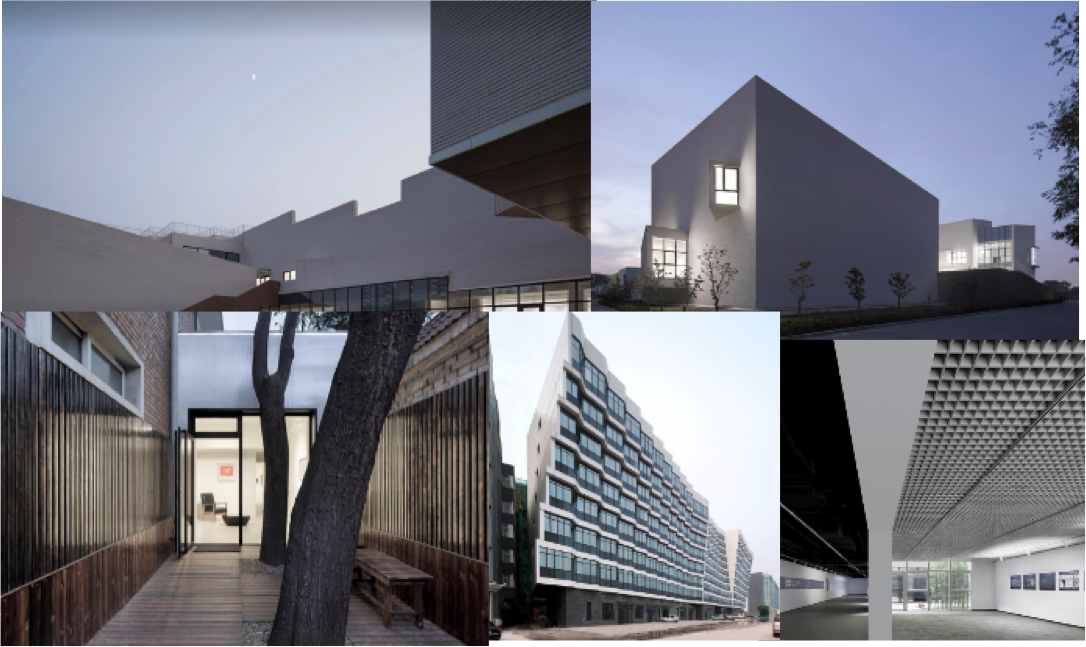 Travel Information
Conference Venue
Early Bird Registration is open. Early bird rates expire September 15, 2019.
Rates start at USD $395 for early-bird attendees and USD $195 for accompanying (non-business) partner/spouse. Full registration will include access to all basic program items, including lectures, tours, lunches, cocktail receptions, and the Gala Dinner. Register here.
Conference Venue
Mandarin Oriental Hotel, Pudong, Shanghai
A surprisingly intimate modern hotel located in park-like setting on the riverfront of Shanghai's new central business district, Lujiazui. Enjoy spectacular views of the skyline, walk the new riverfront greenbelt, and visit Shanghai's landmark towers, plus see new cultural centers like 1863 Shipyards. Conference attendees will enjoy favorable room rates.
Visas
China requires a visa for visitors holding passports from most other countries, including the USA and the UK. Conference visitors will be responsible for procuring their own visas. Please check with the Chinese embassy or qualified visa agents in your country to learn how to apply. Visa agents may be helpful to avoid in-person visits to a consulate or embassy.
For visitors with no other business in China, a tourist visa may be most suitable – this requires proof of round-trip airfare and a hotel booking.
USA Citizens can check visa information here: http://www.china-embassy.org/eng/visas/
Note that September and October have several holidays in China which will affect processing times – ensure you apply well in advance of your travel:
http://www.china-embassy.org/eng/visas/t1621364.htm
Weather & Air Quality in November
Generally well suited to walking outdoors with a light jacket and small umbrella.
Light rain is possible, usually brief.
Tours should anticipate early evening darkness
Conference space is limited. Registrations will be accepted on a first come, first served basis. Proof of membership status is required.
Registration is for the conference ticket only. Fees include all education programs and activities as indicated in the conference program.

Conference participants are responsible for their own travel and hotel arrangements.

Program subject to change as needed by AIA International.
AIA International Region shall in no event have any liability to registrants based on claims for indirect, special, or consequential damages of any type whatsoever, and shall bear no other obligation of any type except as expressly stated herein. AIA International Region reserves the right to cancel this conference and shall refund registration fees as applicable.
Refund policy:
30 or more days before the conference - 100% refund

Less than 30 days before the conferencBe - 30 % refund

During the conference - no refund.
Please direct questions to info@aiarchitectsh.org.